Starter Set for In-The-Ear Hearing Aids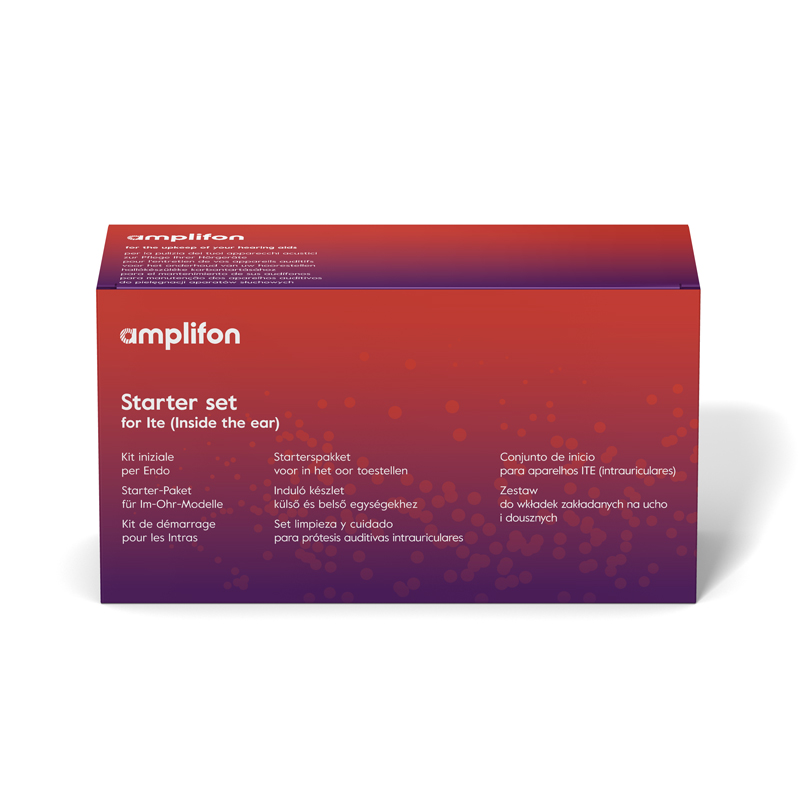 Description
This kit has all the basics you need to keep your hearing aids cleaning and working well.
---
Details
This excellent value cleaning kit for in-the-ear hearing aids includes all the basics to keep your hearing aid/s in top condition.
Comes with 1 dry cup, 1 pack of 4 drying capsules, 1 pack of cleaning wipes (15-pack, 4 pieces), 1 cleaning spray with brush, 1 cleaning instructions and 1 travel toiletry bag.
Please note that this is for In-The-Ear custom mades hearing aids only.
We recommend making maintenance a daily job. Our cleaning wipes contain active ingredients that clean the hearing aid and keep it in good condition. We recommend that you thoroughly clean your hearing aid for at least one minute and then allow it to dry. Be careful not to use regular cleaning wipes. These can damage your hearing aid.
You use the Drying Cup in combination with the Drying Capsules. You simply put your hearing aid together with the drying capsules in the cup. The capsules draw the moisture out of the hearing aid. It is best to do this at night. You simply close the cup and the next morning you can take the hearing aids out of the drying cup again. This not only benefits the sound quality but also the lifespan of your device.