Earol Olive Oil Spray - 10ml Bottle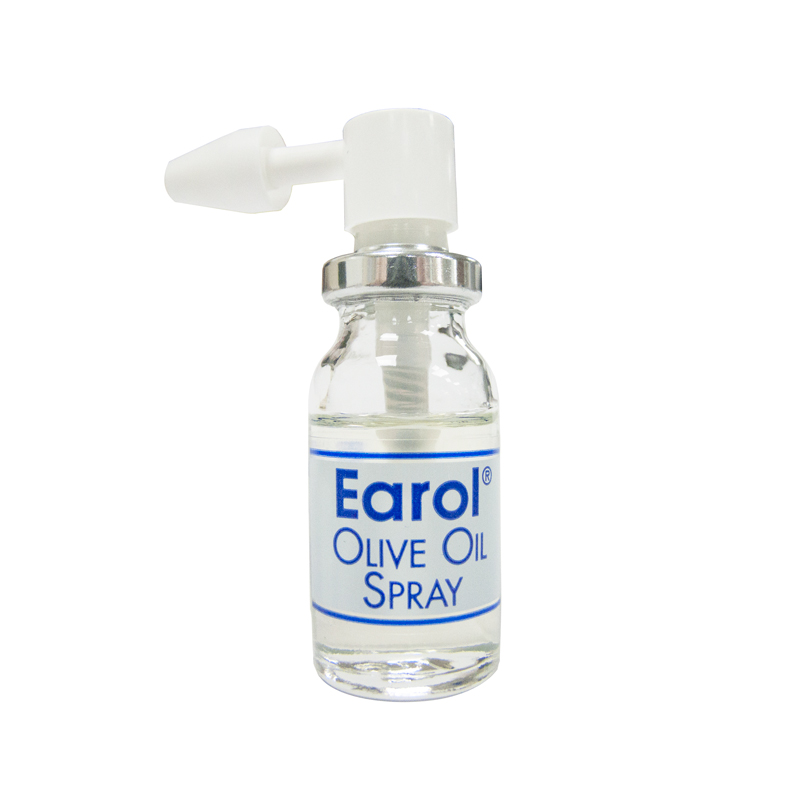 Description
This easy to apply spray will help to soften wax
---
Details
10ml wax softening spray
Earol spray has a simple yet unique delivery system capable of delivering a specific dose of Olive Oil into the outer ear, enhancing ease of use, reducing over application and significantly reducing spillage and mess.
How to use
1 or 2 applications of Earol twice daily for 4 or 5 days before consultation for wax removal.
Thereafter your Earcare Professional may suggest using Earol once a week as a preventative measure.