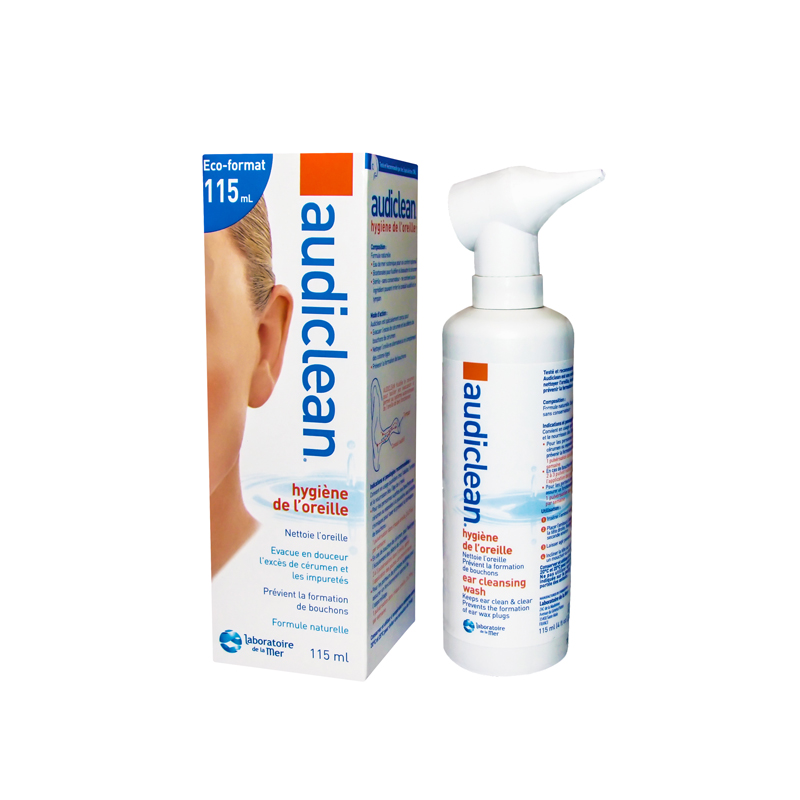 Description
This ear wash will keep your ears as clean as they can be without using any strong chemicals
---
Details
Ear cleansing wash spray (115ml)
Reduce ear wax build up with Audiclean Ear Cleansing Wash, a natural and gentle wash made from sterile, isotonic seawater.
Endorsed by Ear, Nose & Throat (ENT) specialists, after just two weeks of use, Audiclean will give your ears a new feeling of cleanliness, unlike anything you've felt before. When used 2 to 3 times a week, Audiclean helps prevent wax build-up and keeps ears refreshingly clean and clear.
Audiclean Ear Cleaning Wash is derived from only naturally sourced ingredients, making it safer for cleansing the delicate ear canal. The product does not contain Xylene, acetic acid, parabens, alcohol, peanut oil, urea hydrogen peroxyde, sodium docusate or any other aggressive solvents or chemicals.